I am super proud to say that a photo I took was printed on the cover of an actual physical magazine!
A free gay porn advertising magazine, but still!
The April 2014 issue of 'Cybersocket' features the gorgeous Connor Maguire shot by yours truly for KinkMen.com. (yes this is actually old news, I just never got around to posting it)
The scan of the cover itself is hidden behind my NSFW filter because it has racy language in a large font.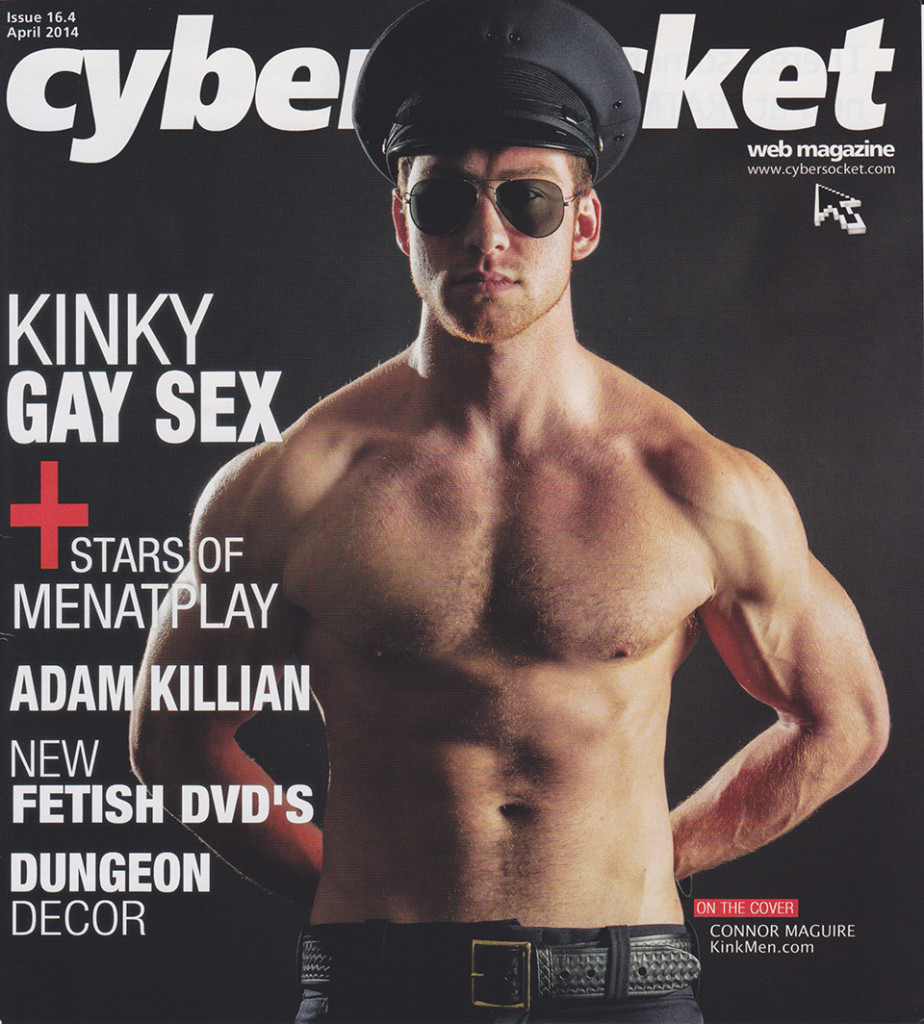 They also used one of the less imposing pictures from the shoot for the inside feature: