A few weeks ago I was tapped to take some photos of a helicopter joyride around the Golden Gate. I grabbed some friends, a picnic lunch, and a zoom lens, and camped out on Battery Spencer to wait.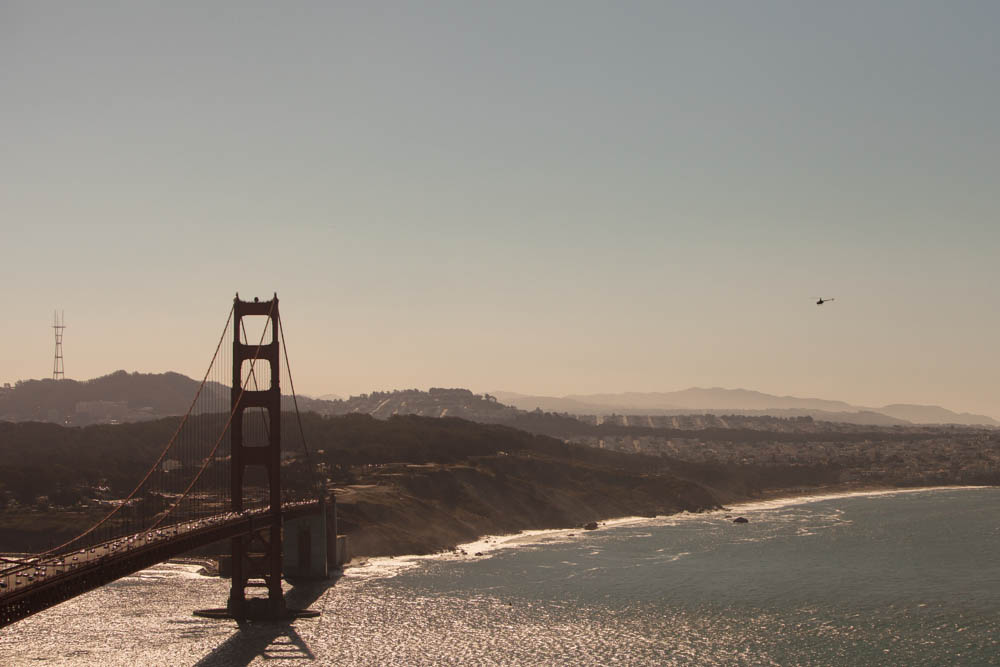 The weather was gorgeous, bright and sunny with almost no clouds. Great for flying, awful for photography. I had to get creative with the colors during processing to end up with something I liked.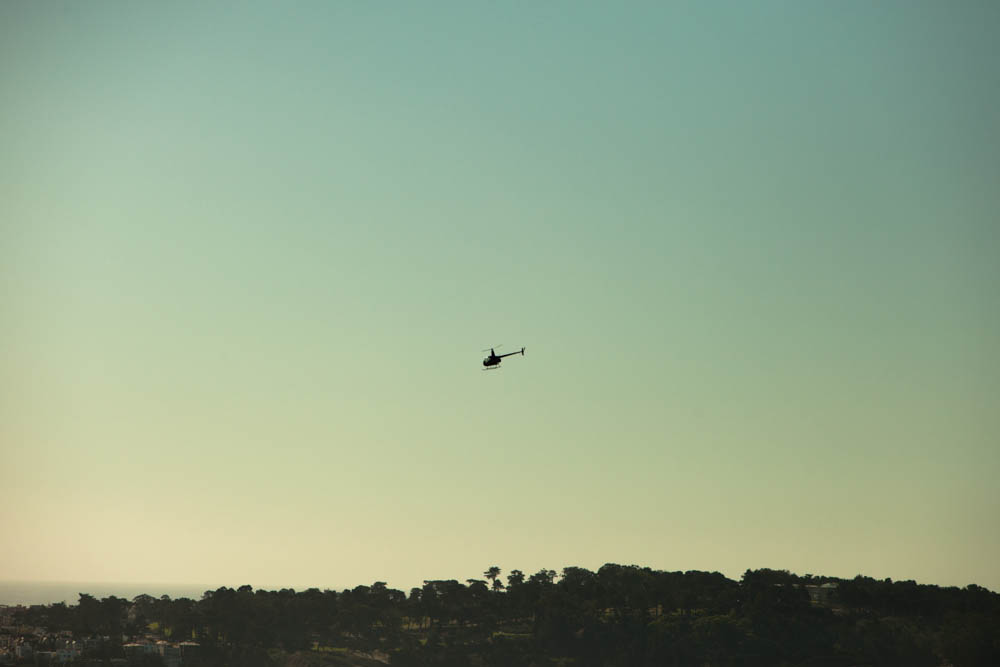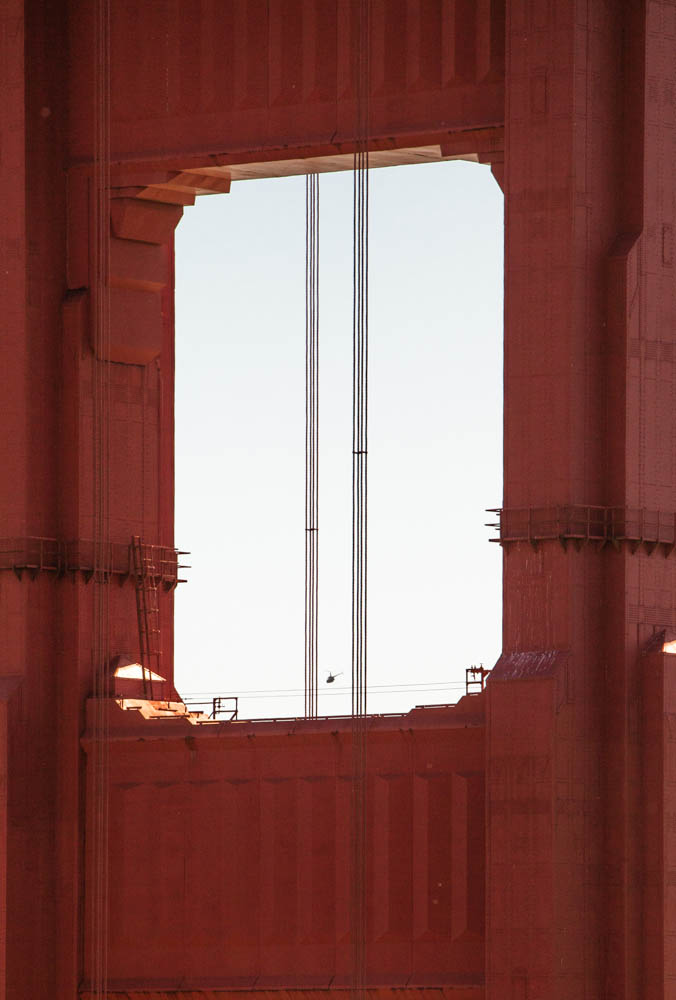 The other challenge was getting a small helicopter to be visible in the images with only a 200mm lens. I got plenty of shots of the chopper superimposed on the city itself, but it was awfully hard to pick out. Set against the detail-free sky, where it was also easy to crank up the contrast, worked well.