Let's just pretend this was posted on Christmas, yes? That didn't happen because… reasons.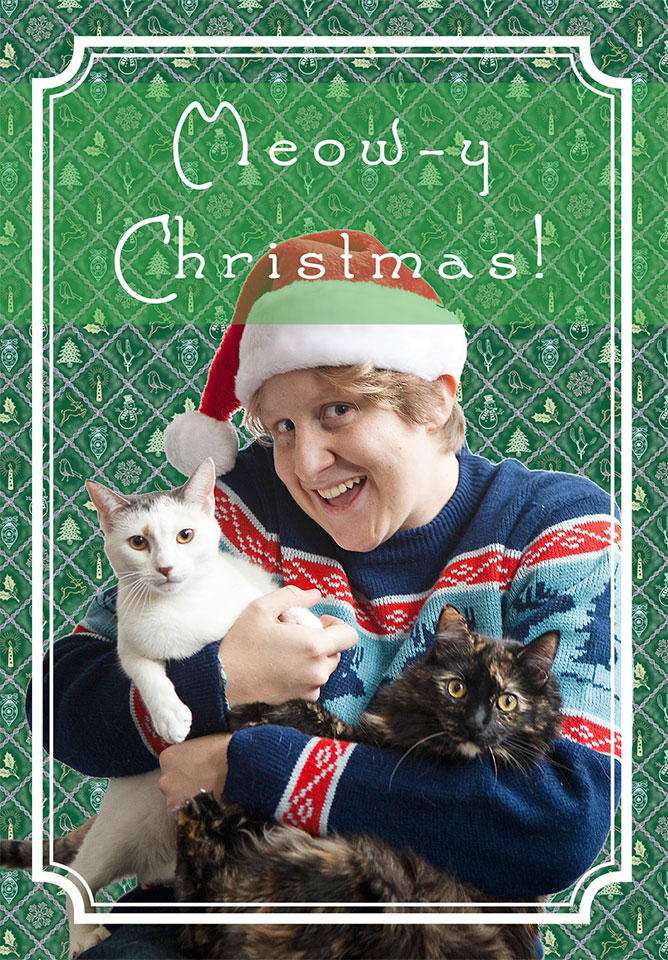 This was my Christmas card from last year! (or, for my Jewish friends with a sense of humor, my 'Happy Hanu-cat' cards)
The original idea was more along the lines of the dramatic 'disembodied head fading into background' of meme fame, but when you're working with cats you take what you can get. We started with some festive holiday costumes. (All photography by my friend Dan)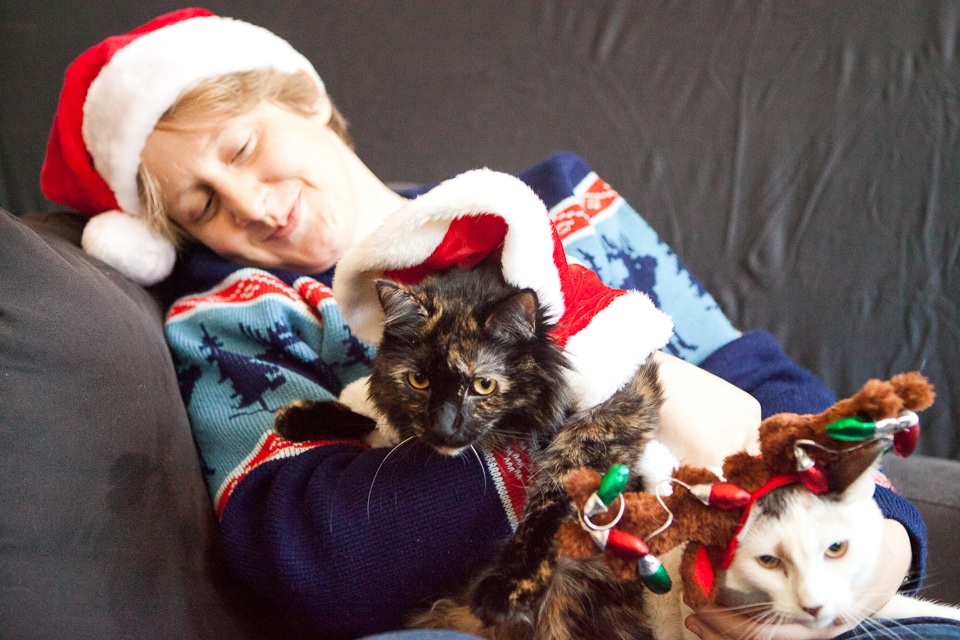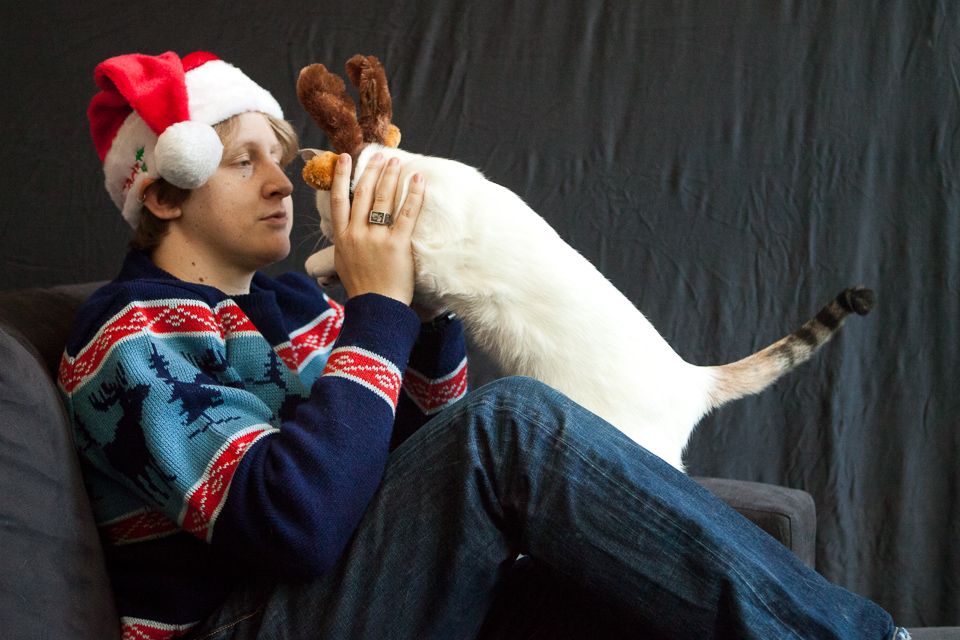 I think these photos show what the cats thought of that…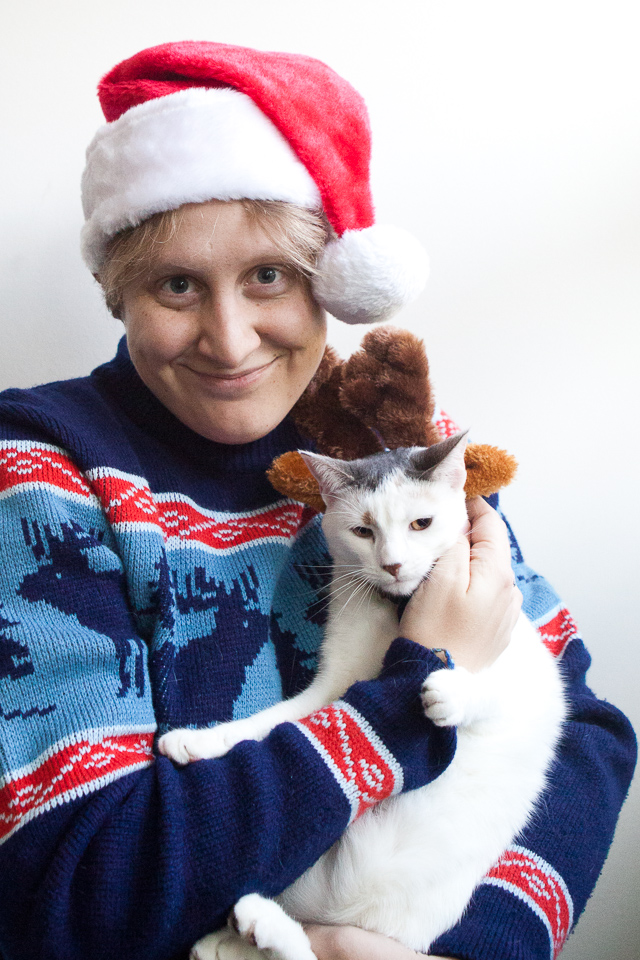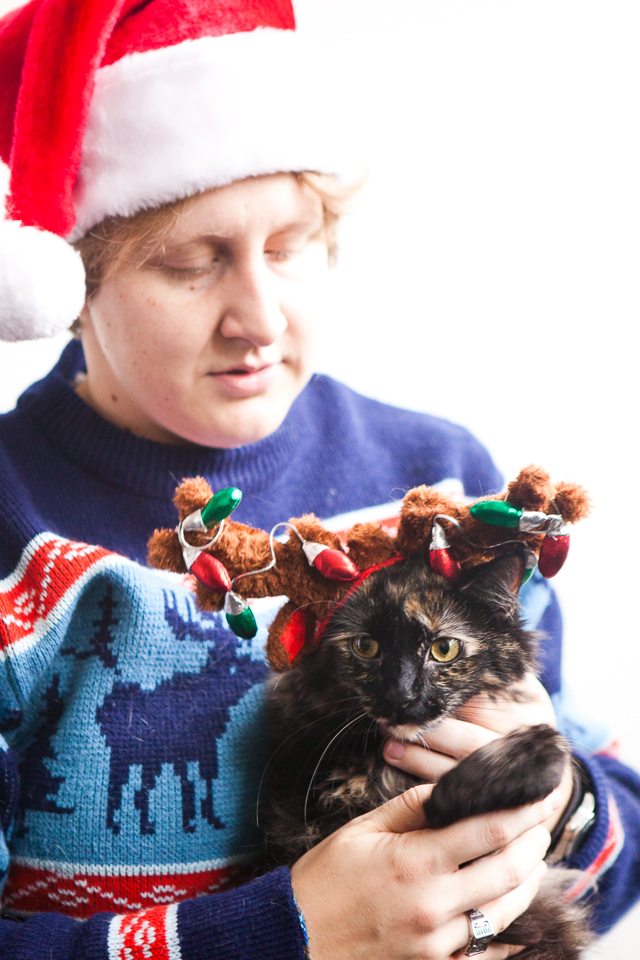 Although Sarah was rather fond of my hat.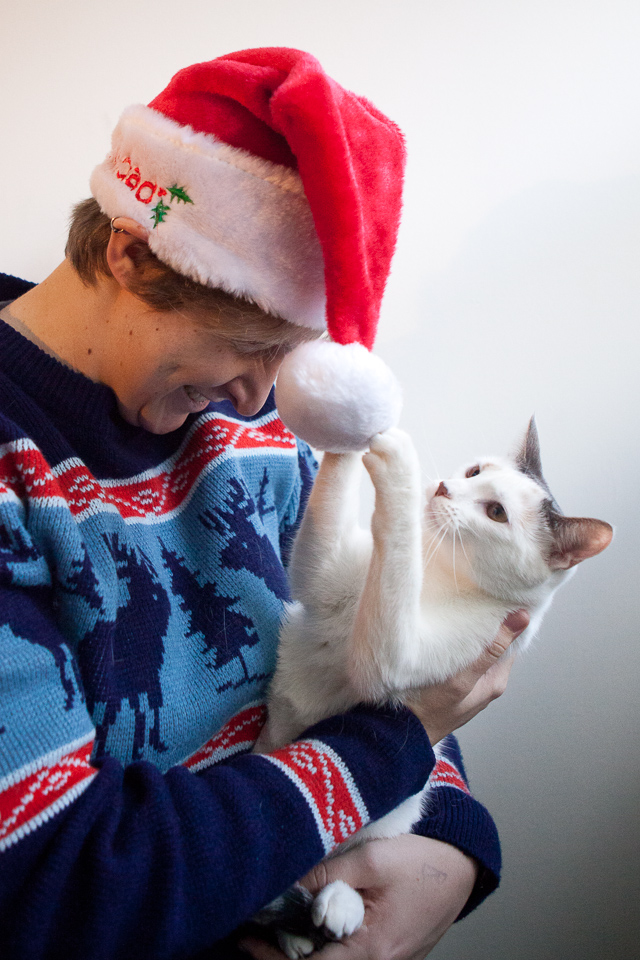 Eventually we got one decent shot with everyone looking at the camera and not looking pissed off. Even if I look totally ridiculous, but, well, that was the point.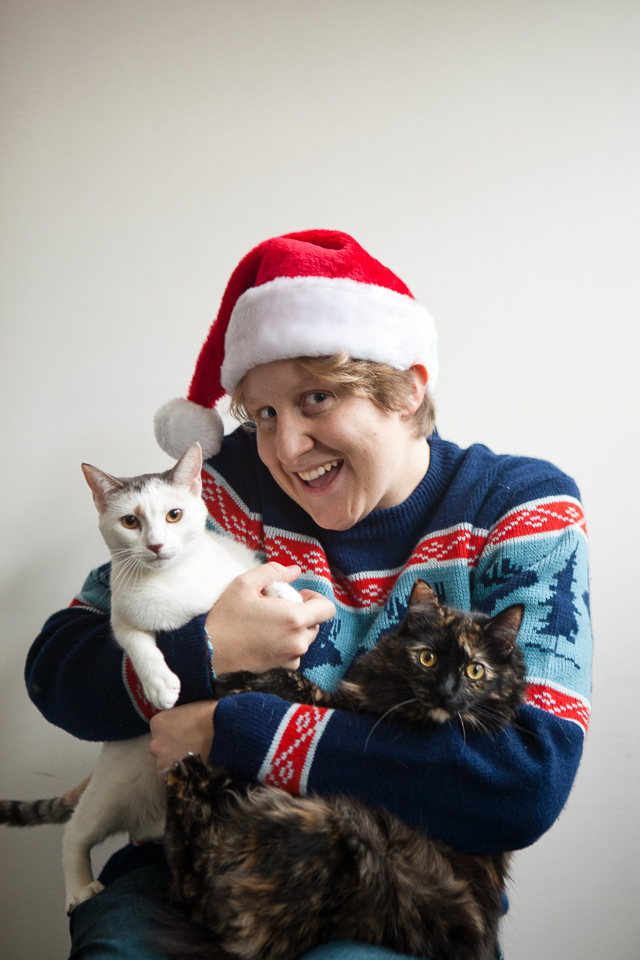 Print it, ship it!