Yesterday was National Coming Out Day, & in belated honor of that I'm finally posting pictures from a wedding I photographed last November!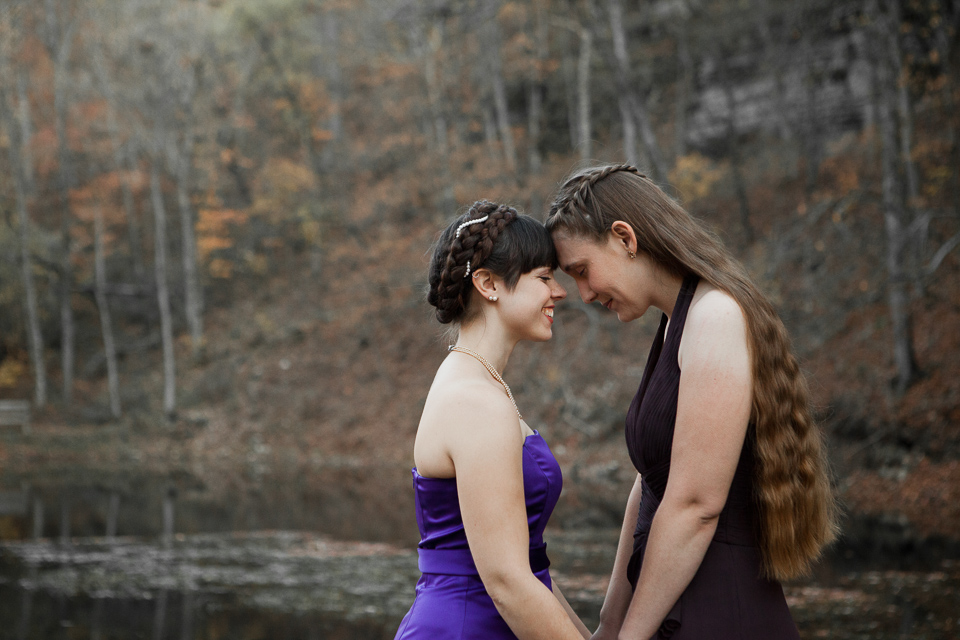 Maggie & Marisa are good friends of mine from high school. They threw this gorgeous purple-and-brown themed wedding amongst the splendor of an Arkansas forest in autumn.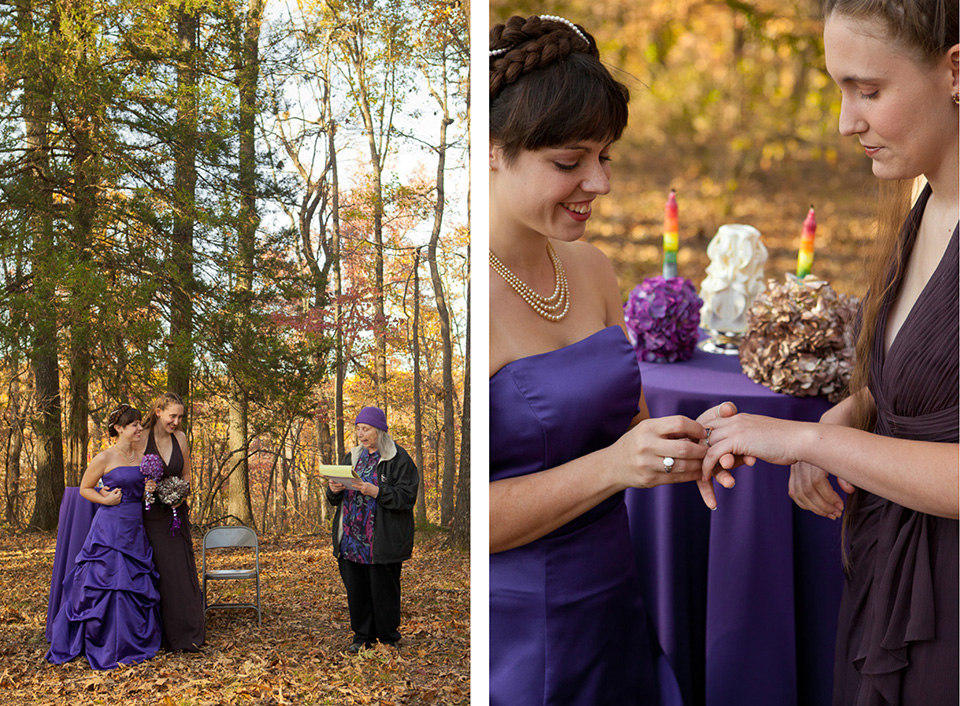 Arkansas is likely to be one of the last states that allows gay marriage so they couldn't legally back up the commitment at the time, but yesterday they got a call that their marriage application has been received in Iowa City and they'll be traveling there soon to make it "official."
Marisa shared this lovely sentiment on fb:
"I love that I get to celebrate this day (and every day) openly with the person that I love, and that all of our friends and family have been so amazing and supportive of us as we approach both the first anniversary of our wedding day and this next step in our lives together. Signing the papers next week will make our marriage "real" to people in offices who don't know us, but it was the love of the people around us on that day, both in person and in spirit, that made it real to me."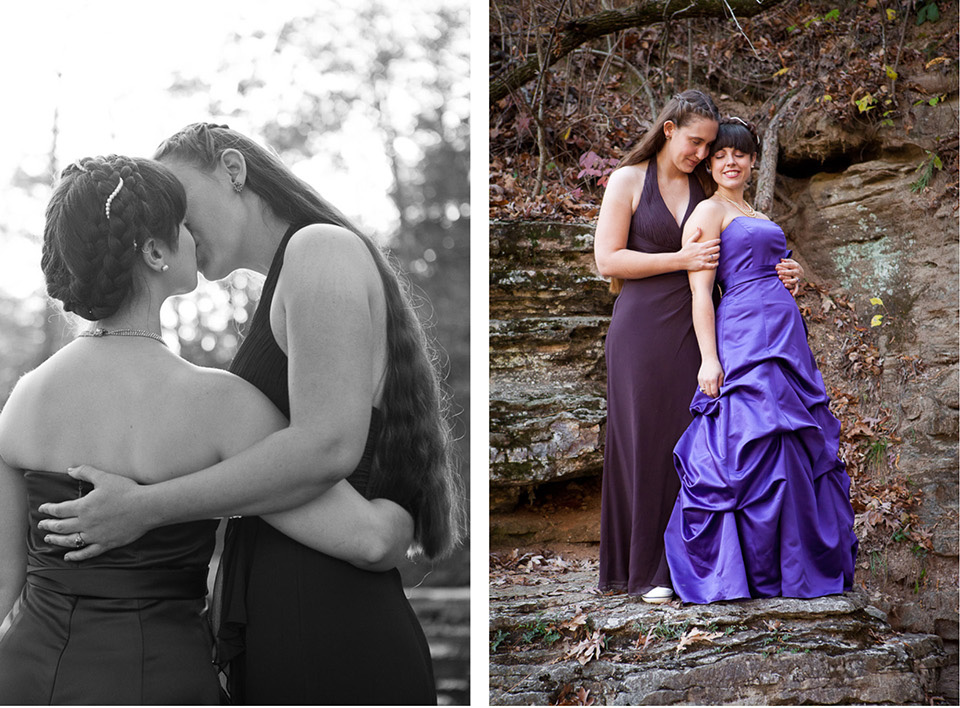 One advantage of a same-sex wedding: You can use the same changing room and help each other get ready.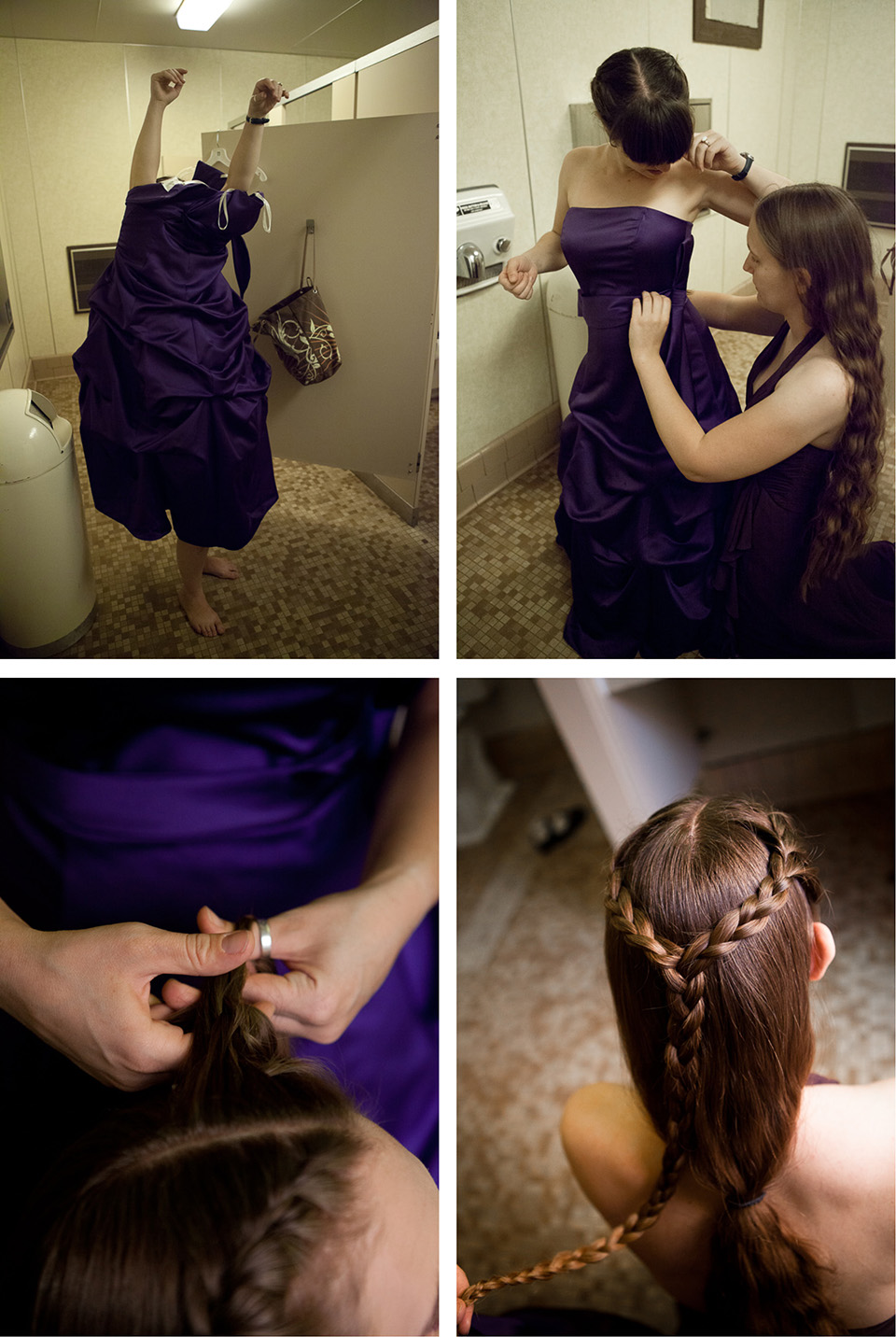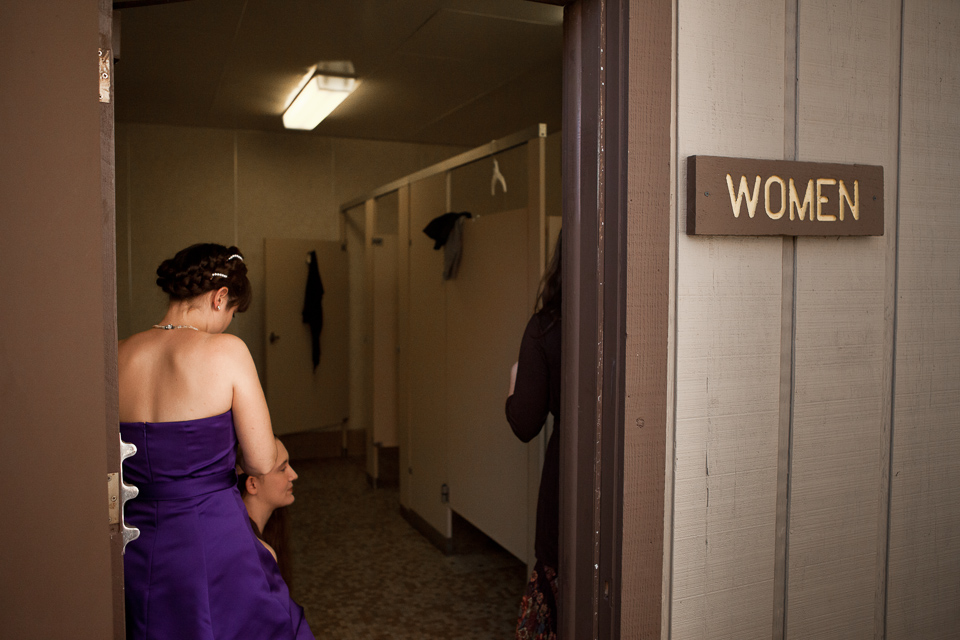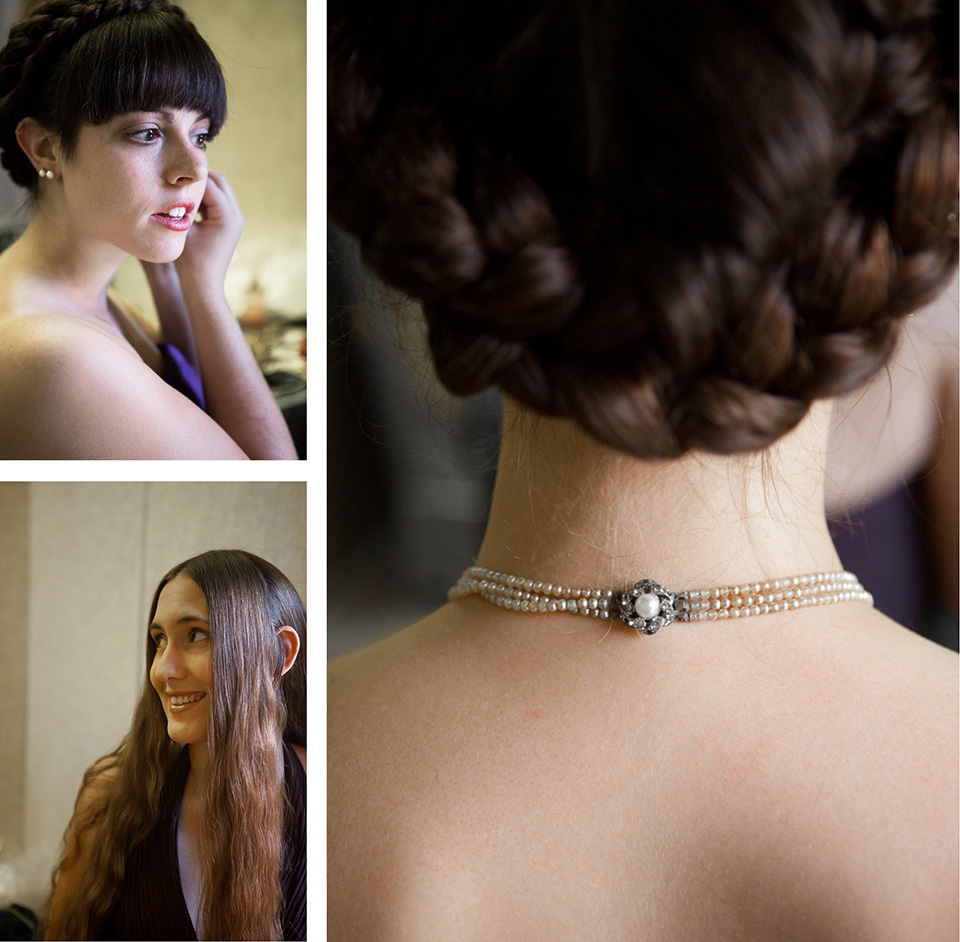 The ceremony was supposed to start with the lighting of these candles by the brides' families, but the wind was extremely uncooperative. It did cause the whole thing to kick off with a very light-hearted note, though.

The foliage and sunlight created a gorgeous backdrop for the ceremony (although it made the photography & editing rather tricky).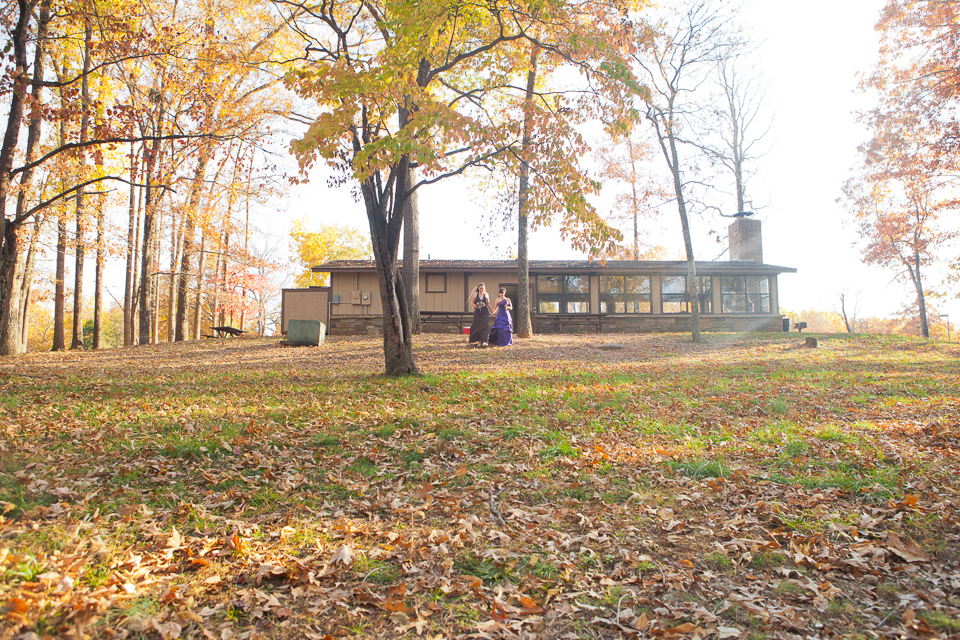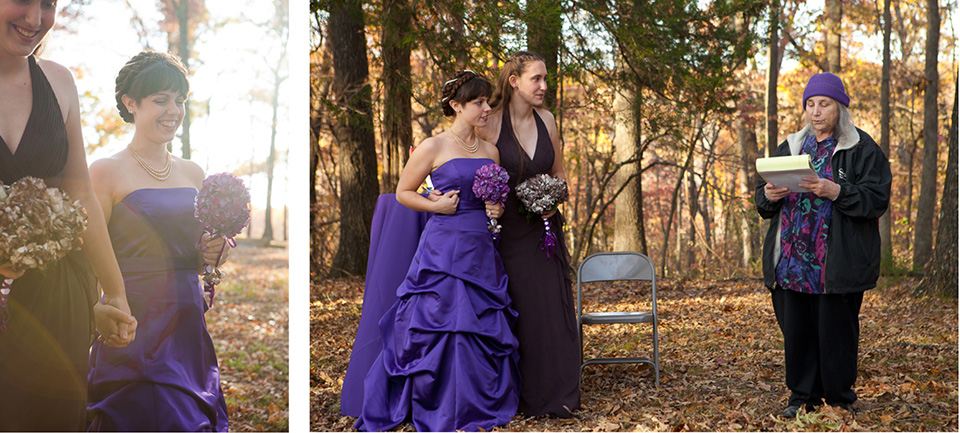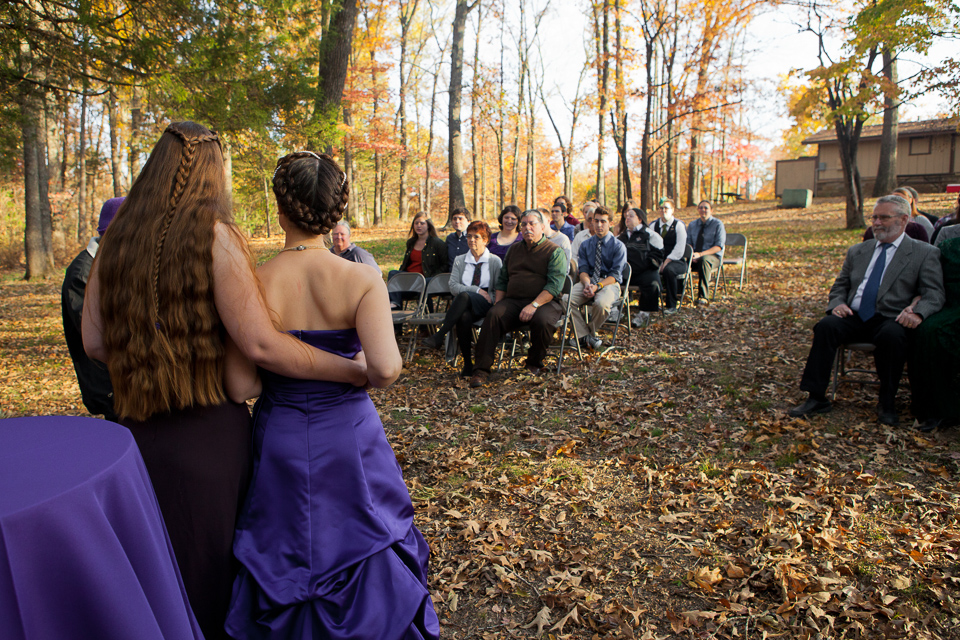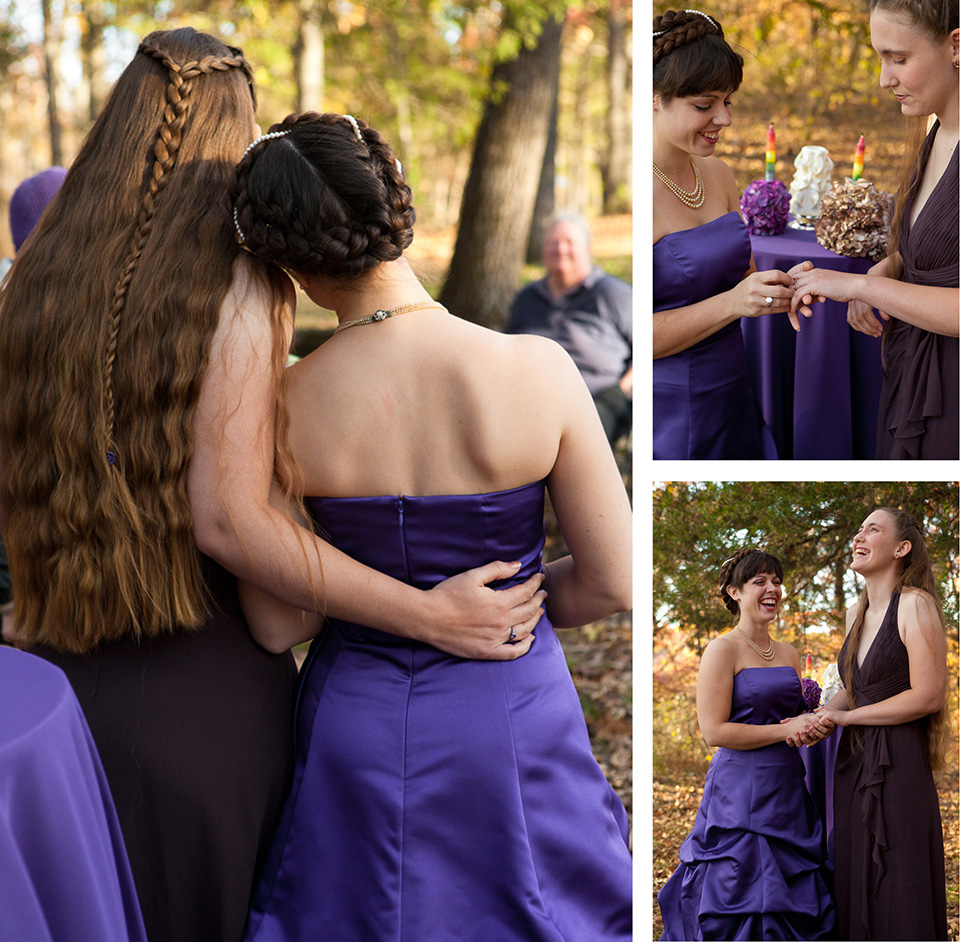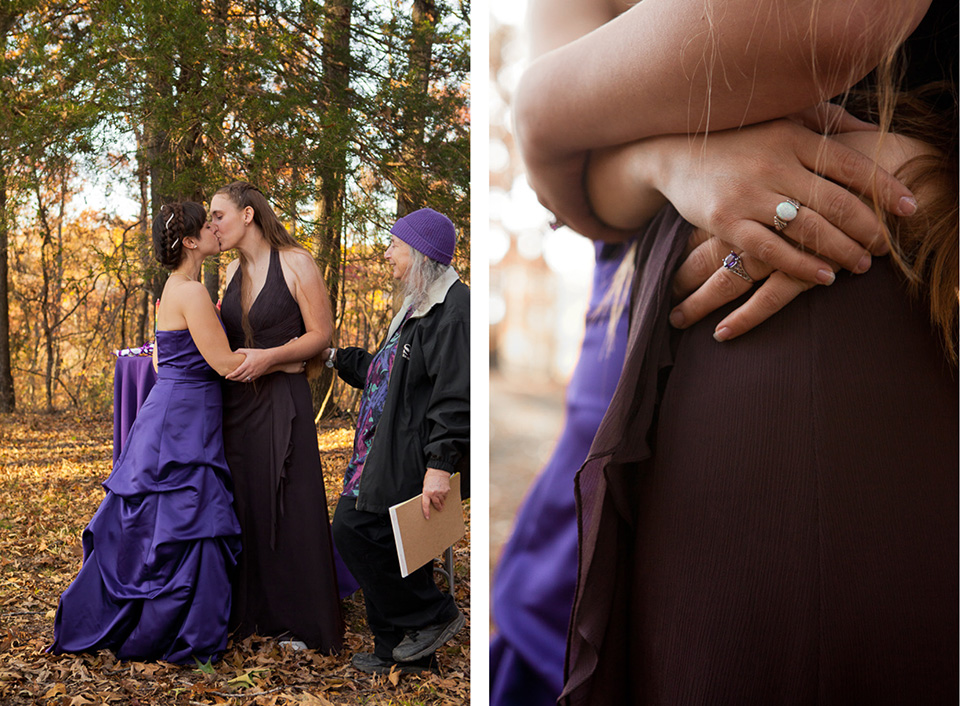 While the guests helped set up for dinner, I stole the two away for some just-married bridal shots. It caused a bit of a hiccup in the timing, but I like to do these right after the ceremony when emotion is running high.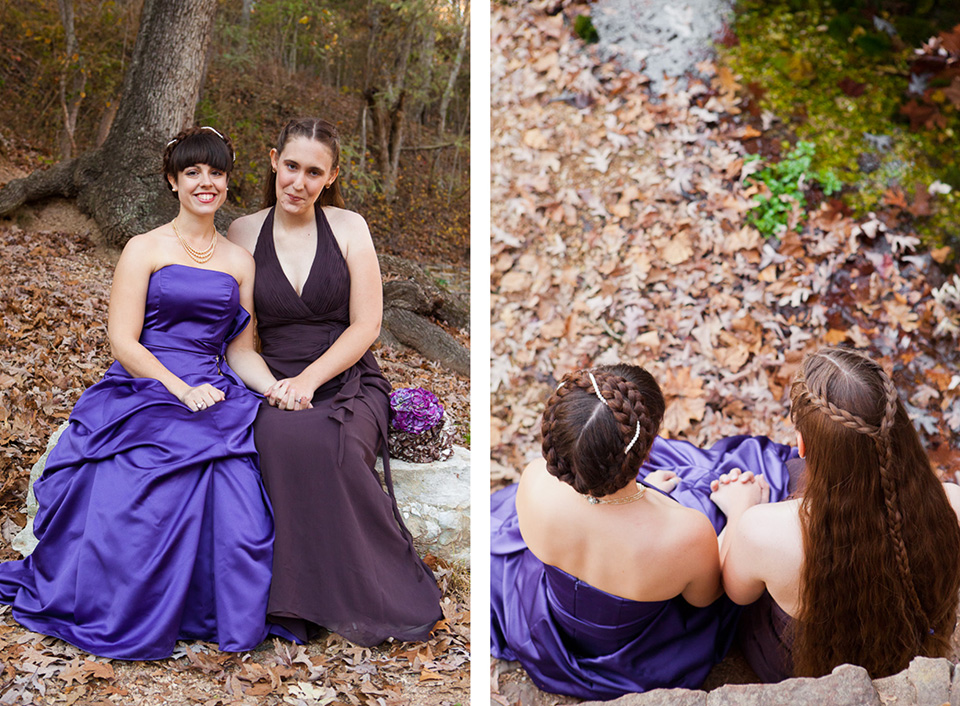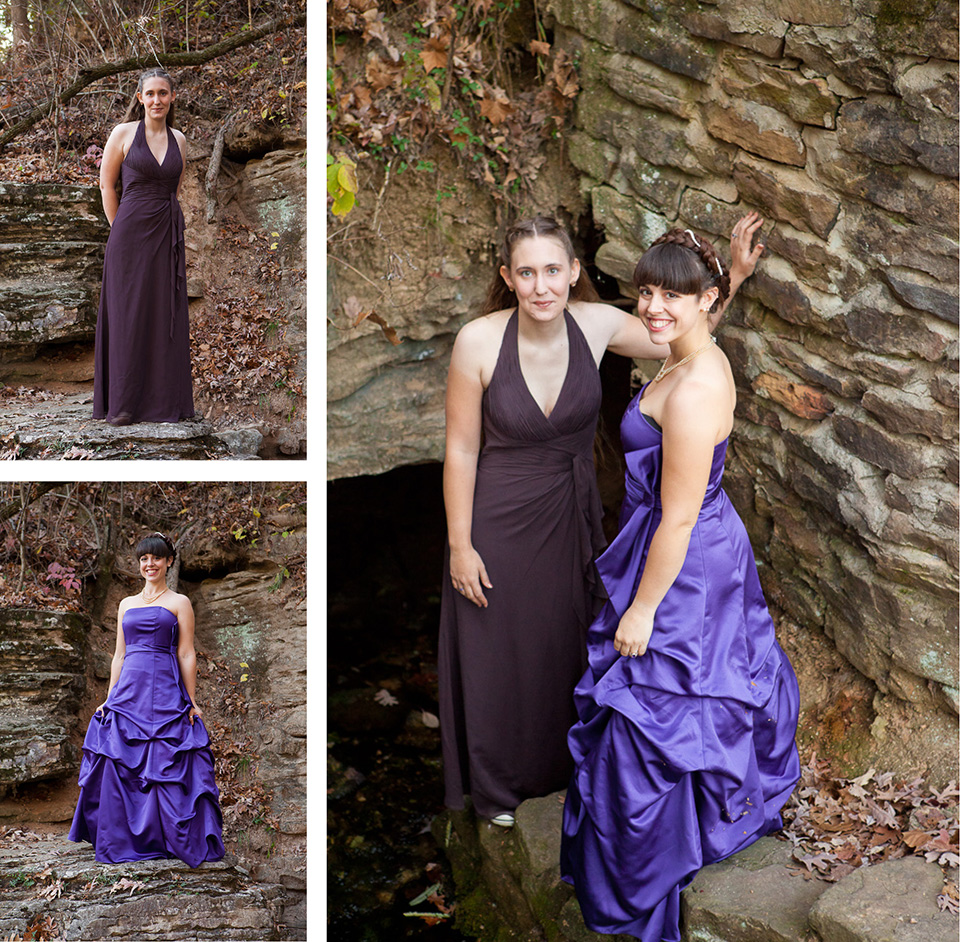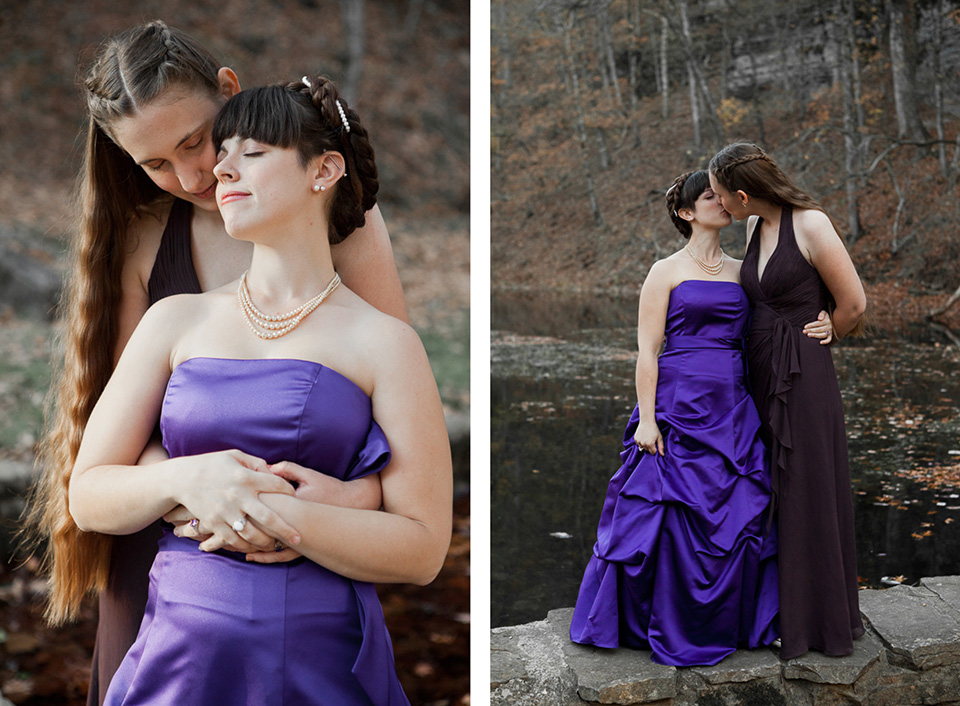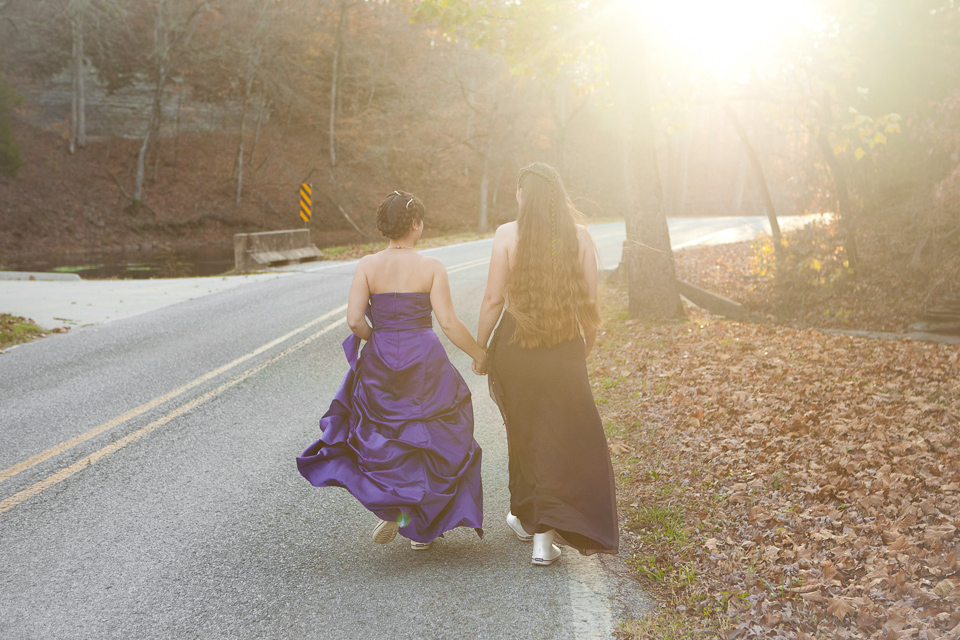 The day ended with dinner and, of course, dancing.