My latest posts have been rather heavy, so here's another light-hearted look into office life at Kink.com.
In case you missed part 1, go check it out!
First off, my business card! :)
aaaaand, the back:
Fancy, no? Although I personally prefer looking at the cards from Naked Sword. No idea why. ;)
And while we're talking about graphics, the Armory has a ton of paintings on display throughout. Most of them are of screenshots from our videos – lots of intricate bondage positions or particularly appealing moments. Here's my absolute favorite:
Most of them are way (way) more explicit than this. There's one in particular that caused me to stop and stare for a few minutes the first time I saw it. Anyone want to guess why?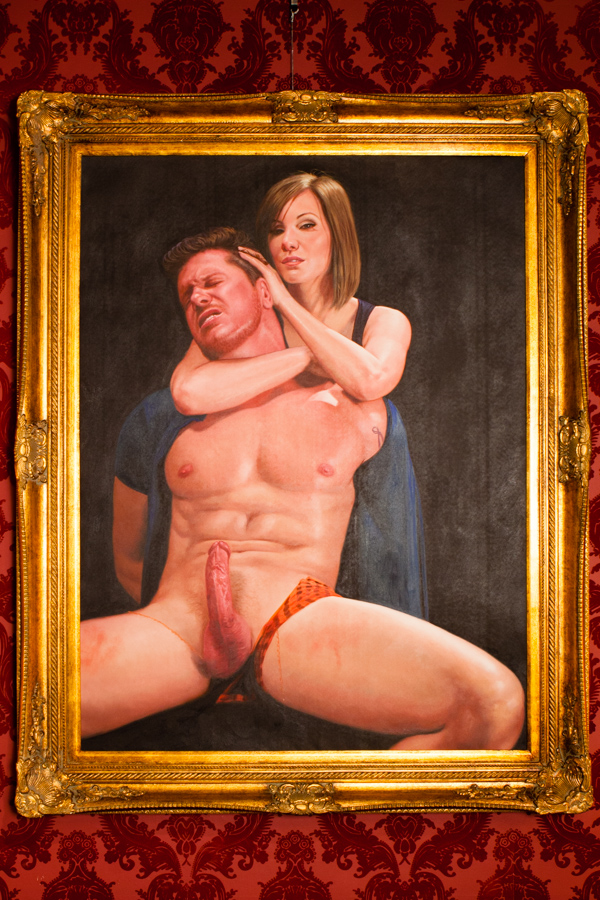 Here's why: It is the most detailed painted penis I have ever seen. (and, um, I've seen a lot) Let's look closer:
I love how the guy's chest muscles and thighs are broad swathes of soft color gradients, but every single bump and wrinkle on the dick has been lovingly recreated in oil paint. Even the faces aren't that detailed.
One painting that's always popular on the tours is one that was originally rather PG. Here's what the painting looked like before we had it: A perfectly respectable, if rather dull, painting of a gentleman rider.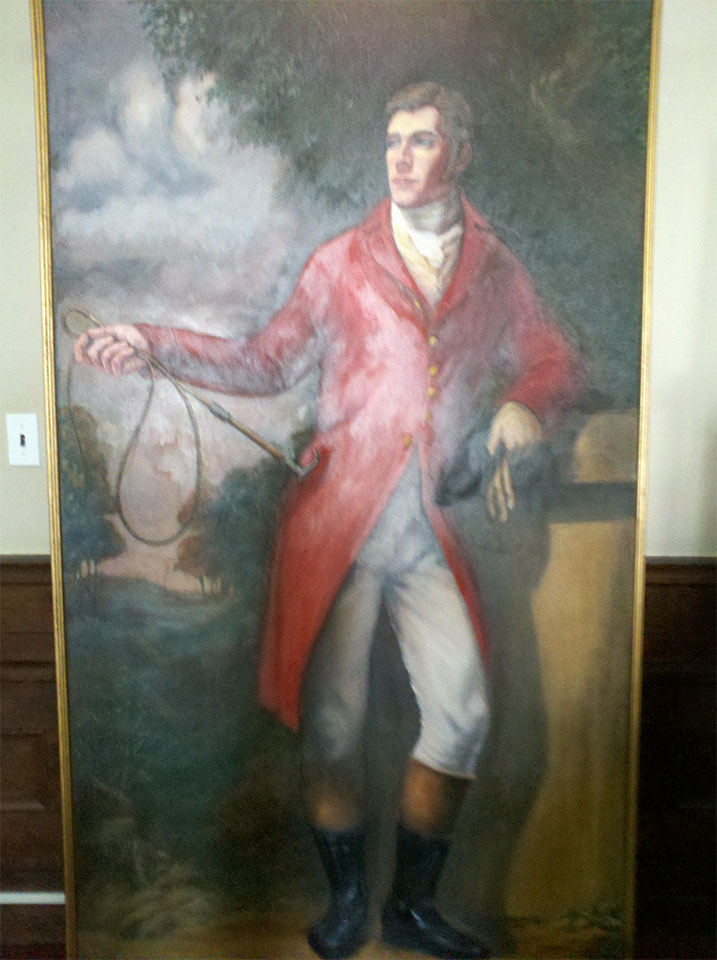 …and after:
Because I like to end on a SFW note, and to show that it's not all dicks 'n whips, here's a delightful poster that hangs in our customer service department.