I recently bought some sweet potatoes and promptly forgot about them in my cupboard. When I went to dig them out for dinner, I found they'd started sprouting.
Sure, everyone knows that potatoes will start to grow shoots if you neglect them for too long, but I'd never seen sweet potato ones before, and well, they look really fucking cool.
I mean, they're purple for  chrissake! Purple! How often do you see an honest-to-god violet colored plant?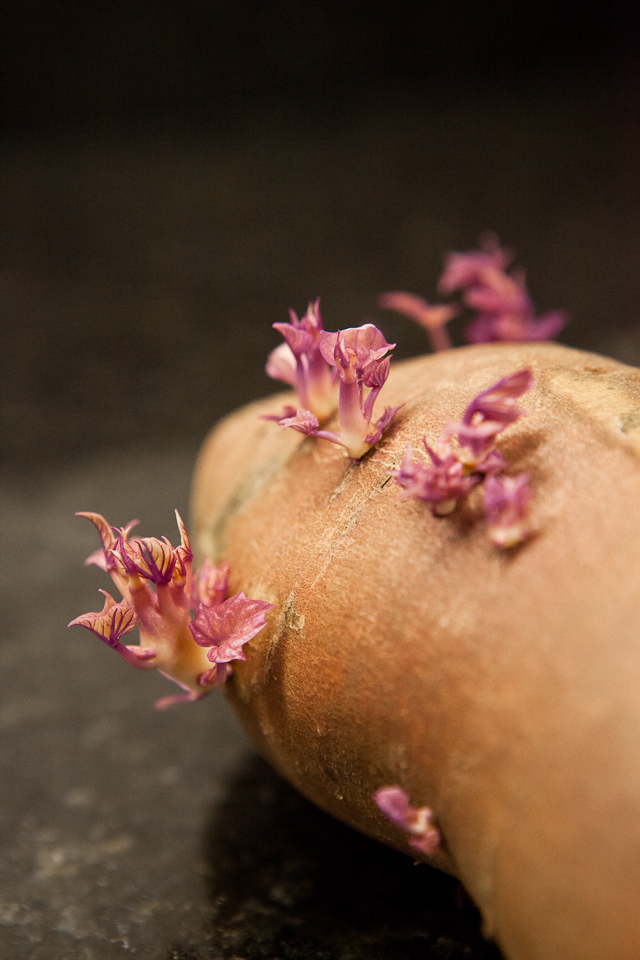 Plus, they kinda look like aliens, all fleshy and veiny. If they were larger, I'd be worried about them grabbing me when I walked by. Doesn't the close up look like something from Avatar?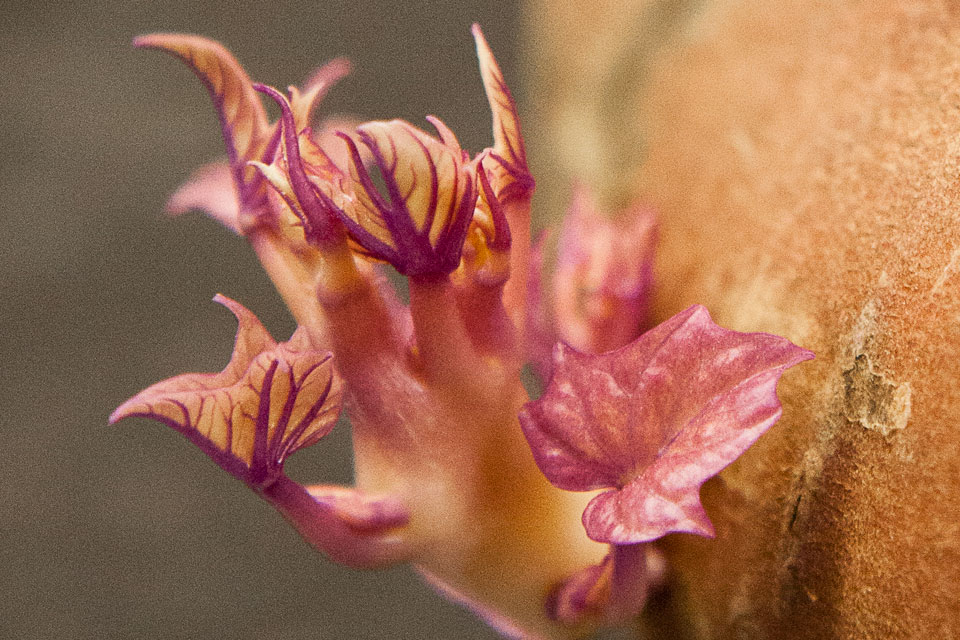 Anyways, I thought they were super cool so I decided to leave it be and see what would happen. Lo and behold, about a month later…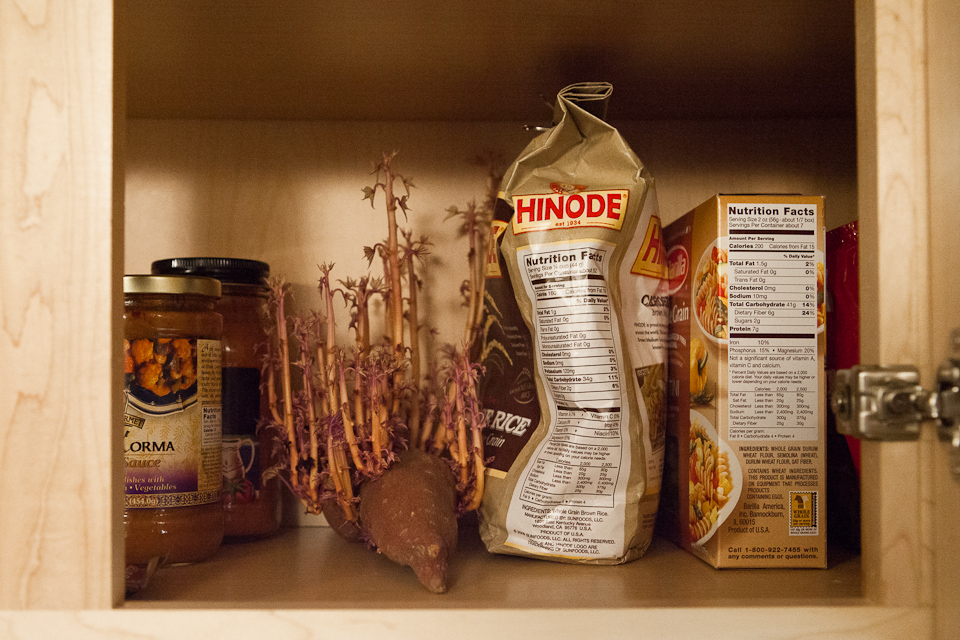 HOLY SHIT THERE'S AN ALIEN SLUG IN MY KITCHEN.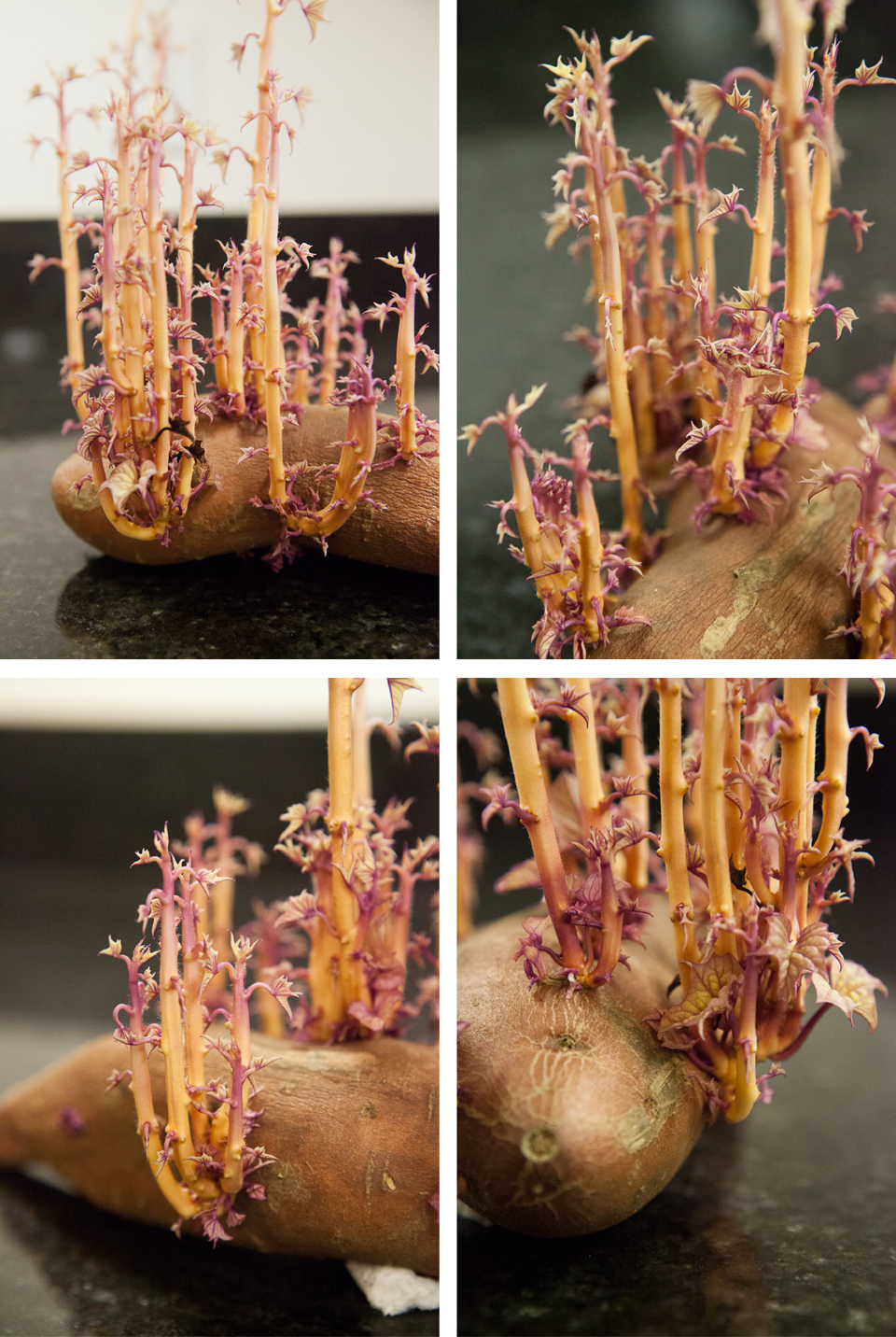 Including this one bit that looks quite a lot like a mouth. o.O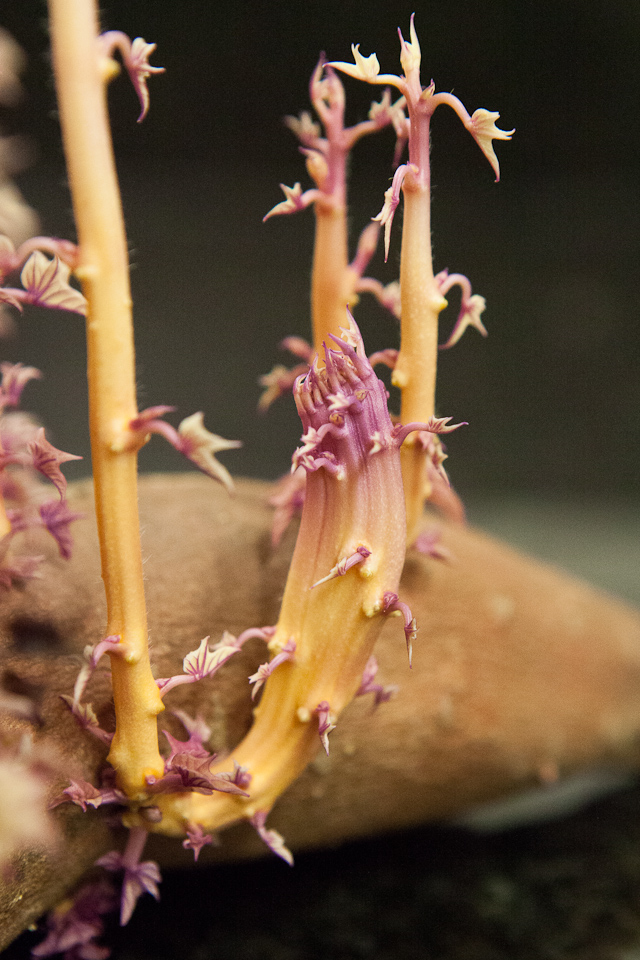 I've moved it to under my sink so the tentacles shoots aren't restricted by the height of the shelves. The potato body is starting to get withered so I'm not sure it has the nutrients to grow much more, but I'm intrigued to see what happens.
…but if my lifeless, strangely mangled body is found in my apartment sometime soon, you might want to check the potato under the sink…