About a month ago I picked up an injured stray cat. Tonight I'm very happy to say she's finally gone to her new loving home! :)
She was adopted by one of my co workers, seen here picking her up from my place. She was super adorable sitting in the carrier.
He sent me this photo shortly after he got home. She's obviously settling in nicely! (note: that big pink splotch is the area where she was injured when I found her. It's perfectly healed now, just waiting for the fur to grow back)
Yaaaaaaaay! :D
She's a total sweetheart, and I was just a little sad to see her go. My cats, on the other hand, are extremely happy to have her gone! She was getting increasingly violent towards them. :\ Now we can all get back to our normal lives of cuddling while watching Project Runway together and sleeping in adorable positions without the fear of being attacked. Everyone wins. :)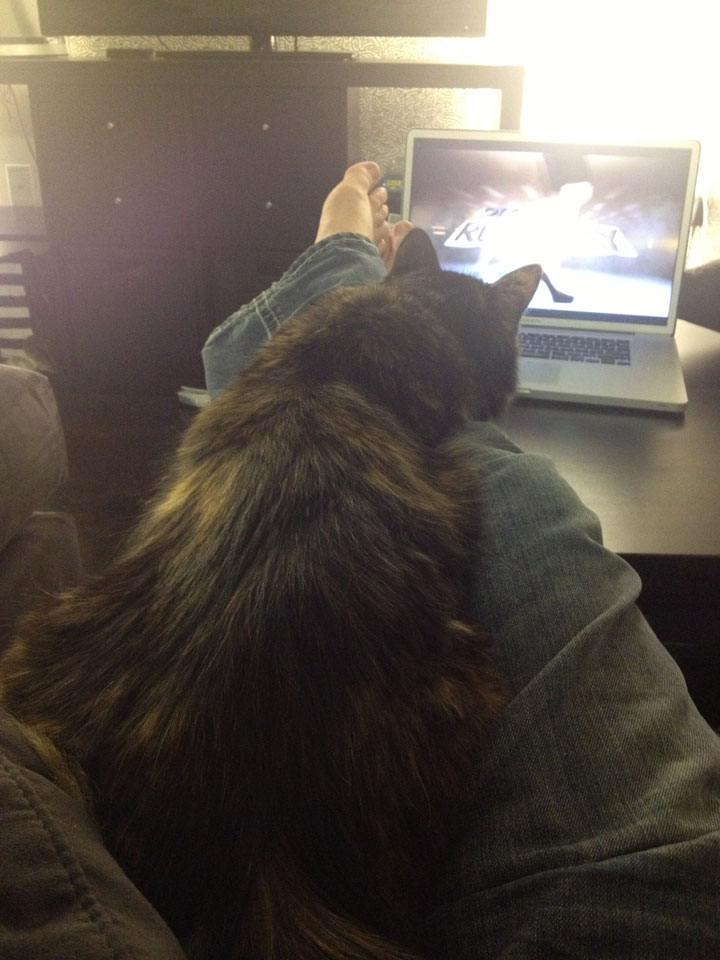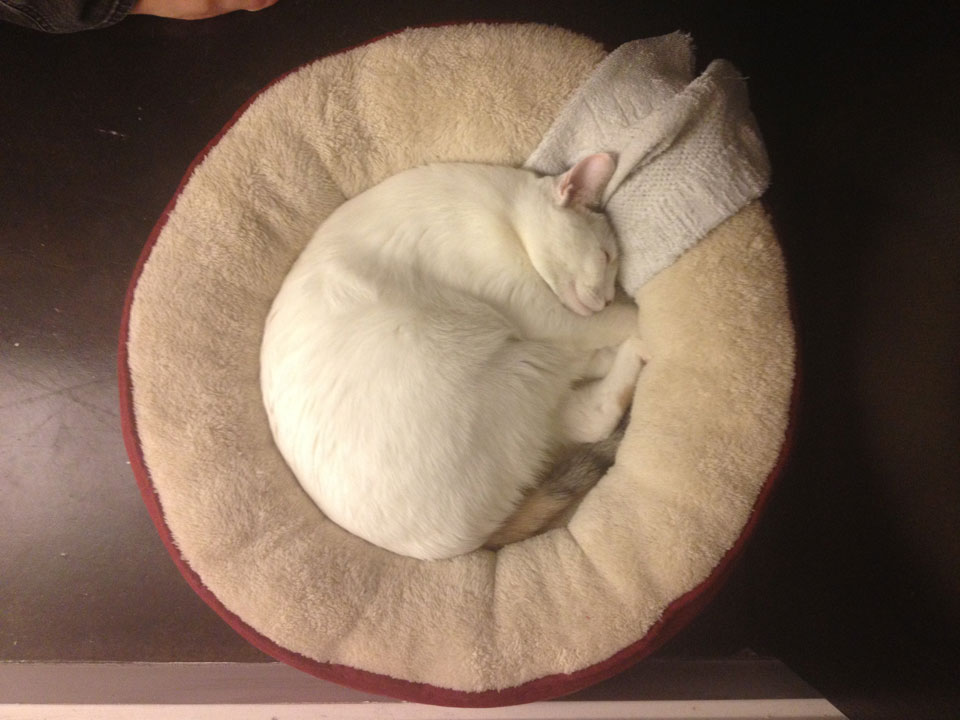 Aaaaand maybe one last picture of the stray. Because she's adorable.